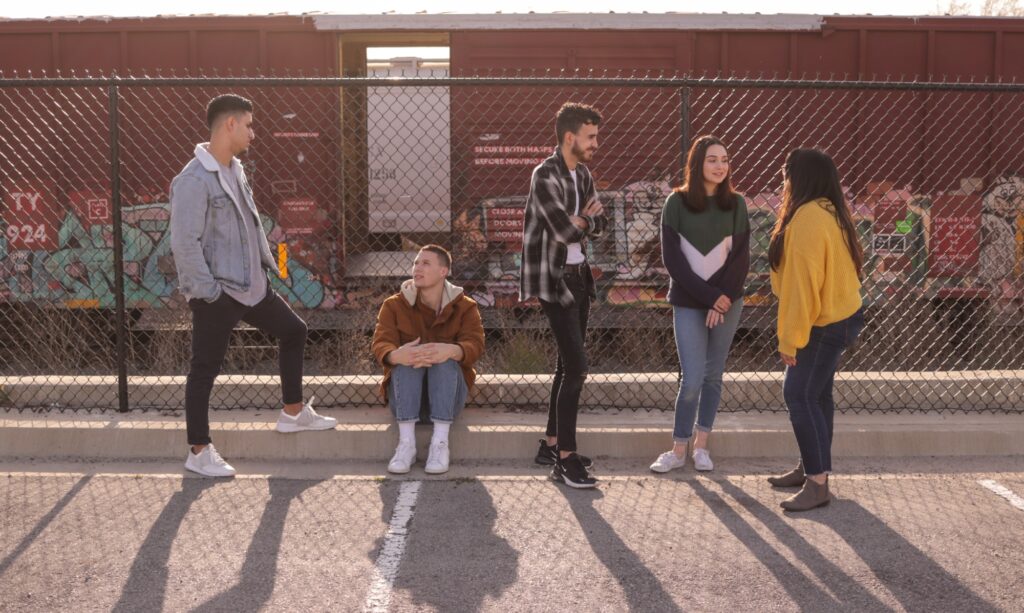 Substance use and related harms have been a key concern for many Canadians over the last seven years, but there remain troubling gaps in school-based approaches to substance use education and intervention. This leaves children and youth without critical information and supports for their wellbeing now and throughout their lives.
Across Canada, teachers and other education professionals have been sounding the alarm about this gap for years. But a new National Centre for Innovation aims to change this, working with educational professionals in an historic collaboration that will create national standards to help teachers and school administrators do their jobs efficiently, effectively and in line with scientific evidence. This is a first step toward eliminating solutions that don't work.
In a Q & A with UBC, Dr. Emily Jenkins, a UBC associate professor of nursing and founder of Wellstream: The Canadian Centre for Innovation in Child and Youth Mental Health and Substance Use, talked about how to best support children and youth when it comes to substance use education and intervention.
Why do we need national standards for substance use education and intervention in schools?
Teachers and education system leaders are calling for clear and consistent guidance and resources that are supported by the decades of available evidence showing what does and doesn't work. In addition, they need solutions that are age- and context-appropriate and can be delivered in a K-12 setting.
Outdated fear-based, abstinence-oriented approaches still exist, despite their mismatch with the realities of youth substance use and decision-making. Continuing with these approaches will cause substantial harm.
Ignoring the consequences of inaction has had devastating effects. We need only look at the current toxic drug crisis to know the importance of early and ongoing programming in responding to this issue.
A recent Canadian study showed that the K-12 school sector lacks clear, evidence-based guidance for substance use education and intervention, leading to a wide variety of approaches both within and between schools. This inconsistency contributes to troubling inequities. For instance, many schools offer no substance use programming beyond curriculum content. Many others use ineffective models that can be harmful.
Visit the UBC News site to learn more.
Through Strategy 16: Public Relevance, UBC is working to align UBC's efforts more closely with priority issues in British Columbia and beyond through dialogue and knowledge exchange.