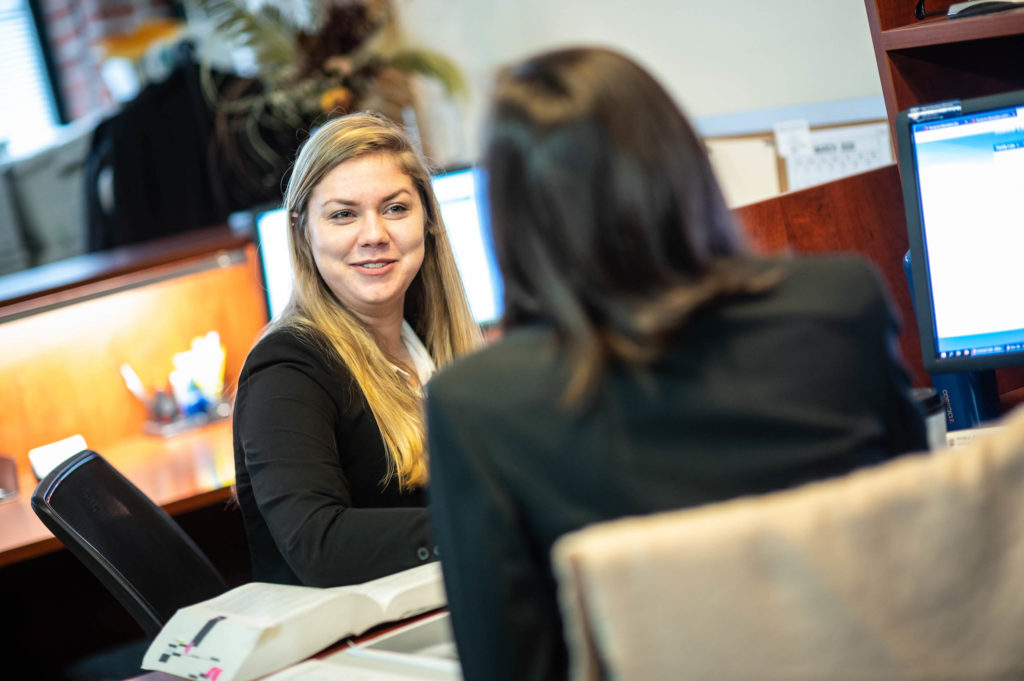 Like so many downtown storefronts impacted by physical distancing measures, boards have gone up over the office windows of 148 Alexander St., the home of Allard Law's Indigenous Community Legal Clinic (ICLC). But the ICLC's much needed services are far from shut down.
Located in Vancouver's Downtown Eastside, the ICLC provides free legal services to the Indigenous community throughout the province, helping clients with needs in a wide variety of legal areas including criminal law, family law, civil rights law, labour and employment law, and aboriginal law. It also provides students with an invaluable opportunity to learn critical lawyering skills in a supervised setting, complementing their classroom studies.
The ICLC is an example of faculty commitments that are forming UBC's response to the Calls to Action released in 2015 by the Truth and Reconciliation Commission of Canada (Strategy 17: Indigenous Engagement). To learn more about the ICLC, visit the Peter A. Allard School of Law's website and a recent profile about the extraordinary steps students are taking to continue pro bono legal work during the outbreak.