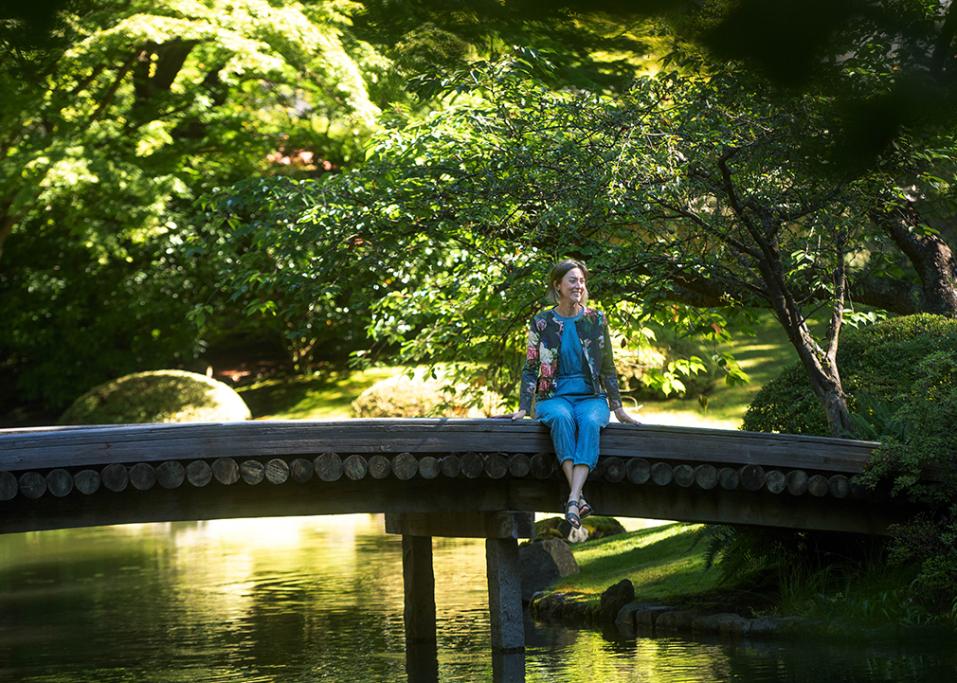 The last couple of years have been challenging for many faculty and staff, not least Katie Lee Bunting, Assistant Professor of Teaching in the Department of Occupational Science and Occupational Therapy, within UBC's Faculty of Medicine.
Having joined UBC in 2014, after working as an occupational therapist for many years, Lee Bunting now teaches in the Master of Occupational Therapy program. The COVID-19 pandemic meant she had to navigate the challenges alongside her students; but it also brought about a shift that enabled her to develop her teaching in a way she hadn't expected.
"When I first made the transition to teaching, I wanted to make sure I was meeting expectations," she explains. "I followed a more structured approach, with lectures designed around learning objectives, often taking place in our labs. In my first year or two of teaching, I was concerned with making sure I came across as knowledgeable, but it was stressful and I don't think it was necessarily the best learning experience for students.
"I always felt a need to align my teaching with my values: connection, love, community, humanity, justice, equity, mattering. This was really amplified during the COVID-19 pandemic. I felt it was important for me to bring that courage to my work, because, I would suggest that these values aren't always centred within higher education."
Lee Bunting's teaching style is now much more explicitly linked to her values, and adopts innovative approaches including teaching in nature, ungrading and a collaboration with the Morris and Helen Belkin Art Gallery. All are focused on breaking down traditional structures and allowing students to learn about themselves as well as their program.
The results can be seen in the educational outcomes as well as in small scale research, such as a Teaching and Learning Enhancement Fund project which Katie took part in, in collaboration with UBC Wellbeing. She adds: "Qualitative interviews showed that students found that being in a forest environment while learning, for example, pushed their thinking. The openness of space, rather than a closed classroom, meant they felt less confined and able to think more abstractly."
Please visit UBC Today to read the full story.
Through Strategy 11: Education Renewal, UBC is committed to facilitating sustained program renewal and improvements in teaching effectiveness.