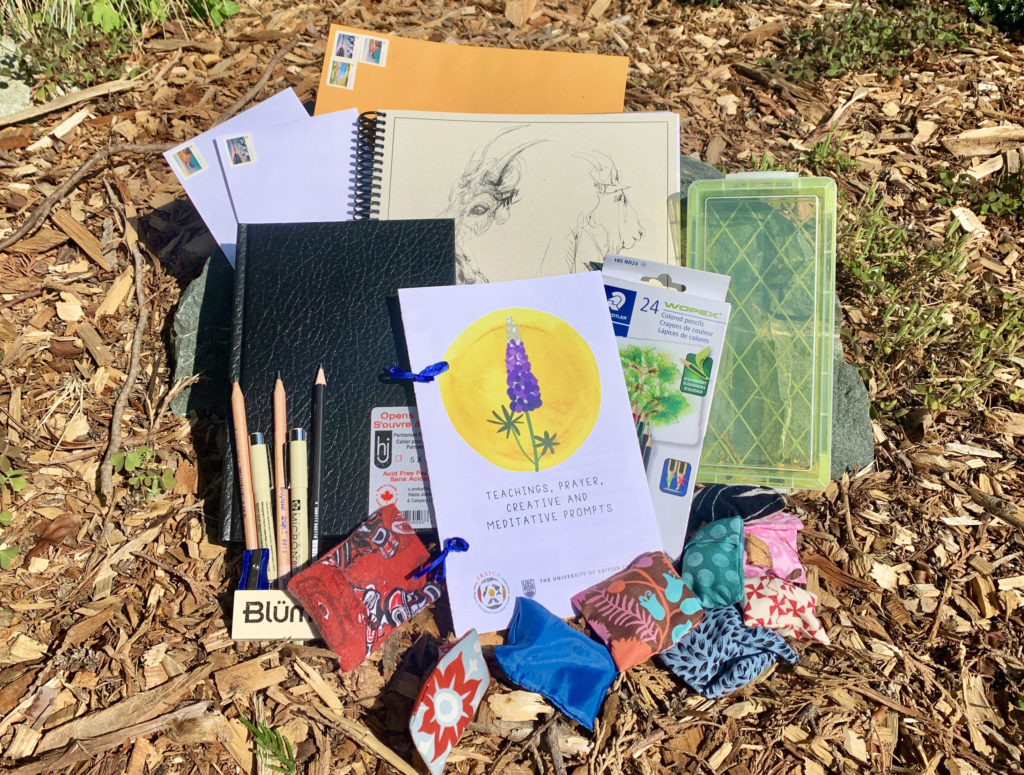 UBC School of Nursing Professor Helen Brown and her team have launched a project to support the mental health of people disproportionately impacted by the Canadian criminal justice system, through the distribution of "art and reciprocity kits." The kits will be distributed across two medium-security federal prisons, five halfway houses and selected urban Indigenous community members across the Lower Mainland and Fraser Region.
The team hopes to support people who are incarcerated in creating and sharing their art with other members of the community, including people at halfway houses and urban Indigenous clients served by the Fraser Region Aboriginal Friendship Centre Association (FRAFCA).
"Efforts to prevent the spread of the COVID-19 virus have resulted in extreme social exclusion for people in prison, which negatively and unfairly impacts the mental health and wellbeing for people inside," explains project co-lead Kelsey Timler, a PhD student in interdisciplinary studies at UBC.
The UBC team was inspired by the Work 2 Give initiative, a partnership originally developed in a collaboration between the Correctional Service of Canada and the Tsilhqot'in First Nation.
This initiative is one example of how UBC is committed to aligning our efforts with priority issues in British Columbia and beyond, through dialogue and knowledge exchange, as part of the Strategic Plan's Strategy 16: Public Relevance.
Read the full story at the UBC News site.