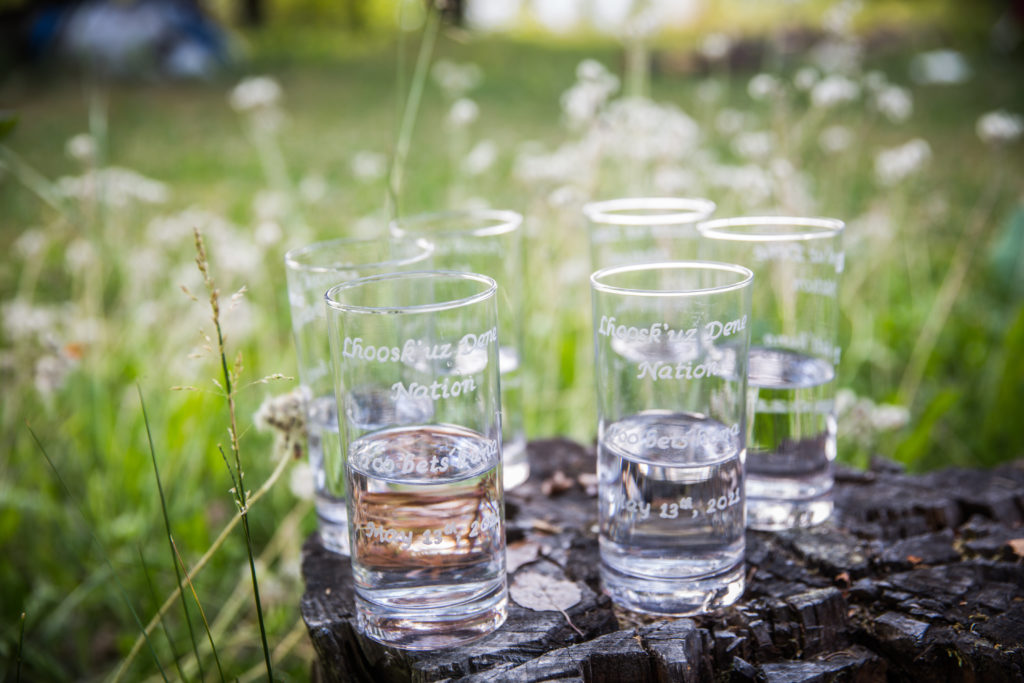 A remote Lhoosk'uz Dené First Nation village successfully tapped into clean water after a long 20-year wait, thanks to a new and innovative water treatment plant developed by a team from the UBC Faculty of Applied Science and the RESEAU Centre for Mobilizing Innovation.
The water treatment system, developed by a team led by Dr. Madjid Mohseni of the UBC Chemical and Biological Engineering department, uses ultraviolet rays and chlorine disinfection to purify water to a quality standard suitable for drinking. The system's simple design ensures that it is easy and inexpensive to operate, maintain and repair, and scalable to the community's needs.
The Lhoosk'uz Dené, a village of about 50 people, located 200 kilometres west of Quesnel on Kluskus Lake, have had to rely on bottled water and local untreated water since the early 2000s. The village's remote location and challenging terrains made connecting to the municipal water supply an impossible task. This new water plant is a crucial milestone for ensuring accessibility to clean and treated water in the community.
"We had to do things differently. And now, what was just a dream many years ago is reality."

Chief Liliane Squinas, Lhoosk'uz Dené
Lhoosk'uz Dené natural resource manager Neil Gauthreau welcomed the partnership with UBC and RESEAU. "It allowed us to overcome internal knowledge gaps," says Mr. Gauthreau. "It was also great to work with the engineering students and see their enthusiasm and optimism."
Visit the UBC News website to learn more about how UBC is committed to improving the ecosystem that supports the translation of research into action, in support of Strategy 9: Knowledge Exchange.